Professor Green feat. Ed Drewett – I Need You Tonight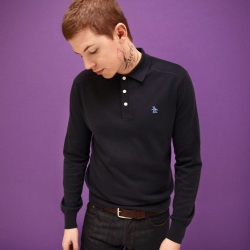 Beinahe unbemerkt hat Großbritanniens neueste HipHop-Hoffnung in Deutschland seine erste Single eröffnet. Professor Green (bürgerlicher Name: Stephen Paul Manderson) ist 26 und kommt aus London. Vergleiche mit Eminem und Asher Roth sind überstanden, wenn Anfang September das soeben in seiner Heimat veröffentlichte Debütalbum "Alive Till I'm Dead" erscheint.
Die hierzulande digital erschienene erste Single "I Need You Tonight" hat es in UK immerhin auf die #3 geschafft. Das liegt einerseits am bekannten "Need You Tonight"-Sample von INXS und dem dadurch entstandenen Crossover-Rock-Rap-Arrangement, andererseits aber an den einzigen Raps Greens. Klar, an diese Stimme muss man sich erst gewöhnen – nicht Grime, nicht The Streets, zwischendurch ein wenig Eminem – was geht denn hier ab?
Greens Flow hingegen ist unbestreitbar stark dank verzögerter und teils ungewöhnlicher Delivery, während der gesungene Refrain von Ed Drewett für ein wenig Soul sorgt. Funk Rock meets UK-Rap mit Grime-Elementen – "I Need You Tonight" ist ein Hit. Vielleicht kann der Nachfolger "Just Be Good To Green" hierzulande für mehr Aufmerksamkeit sorgen – schließlich ist eine gewisse Lily Allen an Bord.
4/5 | DL-Single | VÖ: 16.07.2010
Virgin Records (EMI Music)
I Need You Tonight @ musicload kaufen
Alive Till I'm Dead @ Amazon kaufen