David Bowie – A Reality Tour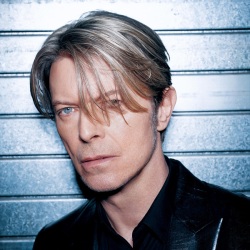 Ein neues Album von David Bowie? Nicht ganz, der Großmeister lässt sich weiterhin Zeit. Ob er sich gar bereits in Ruhestand befindet? Hungrige Fans dürfen sich nun auf die Doppel-Live-CD "A Reality Tour" freuen – eine remasterte Ausgabe der gleichnamigen Doppel-DVD mit drei Bonus-Tracks.
Der Mitschnitt aus Dublin vom 22. und 23. November 2003 hat sämtliche Hits und geheimen Favoriten zu bieten. "Rebel Rebel" ist der perfekte Kickstart, das damals frisch veröffentlichte "Reality" fügt sich perfekt in die Setlist ein. Weitere Favoriten? "Fame", das bewegende "The Man Who Sold The World", "Life On Mars?", "Loving The Alien" (endlich wieder ausgegraben mit herrlichem Intro) und natürlich "Heroes" und "Ziggy Stardust" gegen Ende.
Starker Ton, amtliches Liveflair, Bowie stimmlich auf der Höhe – mehr braucht es nicht. Geschickte Interaktion mit dem Publikum, ein kleines Augenzwinkern und dazu "Fall Dogs Bomb The Moon", "Breaking Glass" und das unkaputtbare "China Girl" als Bonus-Material. Eine praktisch perfekte Bowie-Veröffentlichung. Nuff said.
VÖ: 22.01.2010
Sony Music
A Reality Tour @ musicload | @ Amazon kaufen
David Bowie @ Home | @ Myspace