Melanie Fiona – Monday Morning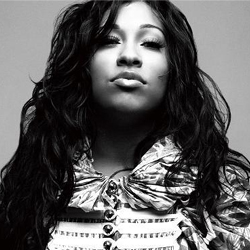 Ob The Bangles, Bob Geldof oder The Mamas and the Papas – sie alle inspirierte einst der erste Wochentag. Nun auch die kanadische Newcomerin Melanie Fiona. Ihr "Monday Morning" ist ein grooviger Uptempo-Titel. Eigentlich keine Basis zur stimmlichen Entfaltung, aber Fionas Soul schafft es dennoch.
Ihr Debütalbum "The Bridge" erschien bereits im vergangenen Jahr. Immerhin ein Top-30-Erfolg, ähnlich der Erstauskopplung "Give It to Me Right". Mit deren Nachfolger "Monday Morning" könnte uns der erste Smashhit des neuen Jahres bevorstehen. Fiona, Tochter guyanischer Immigranten und aufgewachsen in Toronto, tat ihren ersten musikalischen Gehversuch bereits vor sieben Jahren. Auch wenn sich an die erfolglose Destiny's-Child-Kopie Xquisite niemand mehr erinnert, so hat immerhin ein Teil des ehemaligen Trios im R'n'B Fuß gefasst. Denn Fionas Timbre zwischen rauchigem Pop und souligem Blues erhellt nicht nur jeden Montagmorgen. Es reißt ihn nahezu an sich und den Hörer in seinen Bann. Denkt man an diejenigen, deren Inspiration einst ähnlich war, ist auch hier späterer Weltrum nicht ausgeschlossen.
4/5 | Single CD | 15.01.
Universal Music International Div. (Universal Records)
Melanie Fiona @ Home | @ MySpace
"Monday Morning" @ Amazon | @ musicload kaufen
"The Bridge" @ Amazon | @ musicload kaufen