The Very End – Mercy & Misery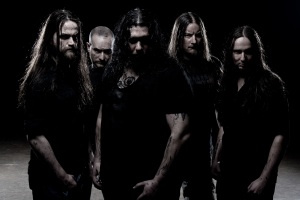 Das Ende ist nah, verneigt euch in Demut! Nein, hier läuft kein Wahnsinniger über den Times Square – The Very End aus dem Ruhrpott haben ihr zweites Album am Start. "Vs. Life" überraschte im Oktober 2008 und rechtfertigte durchaus die Auszeichnung "Demo des Monats" vom deutschen Metal Hammer geraume Zeit zuvor. "Mercy & Misery" ist nun der nächste logische Schritt – mehr Melodie, mehr Metal, mehr Groove.
Die wuchtige Sorychta-Produktion steht den neuen Songs hervorragend zu Gesicht, da sie vor allem die tiefen Töne und damit auch die Groove-Parts besser betont. Entsprechend glänzt "The Leper" mit mehr Arsch in der Hose, während "For All Things Undone" dank gesungenem Refrain ein gar eigenartiges Lächeln auf die Lippen zaubert. Druckvolle Modern Metal-Tracks, wie das stellenweise an Disturbed angelehnte "A Hole In The Sun" und der angethrashte Opener "Ball And Chain", sorgen für Auflockerung und Abwechslung, sprechen für die Dynamik von "Mercy & Misery".
Eklatante Schwächen offenbaren The Very End jedoch bei den beiden Coverversionen. Während der "Immigrant Song" von Led Zeppelin noch als halbwegs tragbare Blasphemie durchgeht, ist der Bonustrack "Maniac" viel zu pfui und lahm, lässt die nötige ironische Distanz vermissen. Schande aber auch! Ignoriert man diese beiden Makel mit Hilfe der Skip-Taste, lässt sich "Mercy & Misery" problemlos genießen. The Very End ist ein grundsolides zweites Album mit mehr Druck und mehr Ideen gelungen. Weiter so.
VÖ: 14.01.2011
Steamhammer (SPV)
Mercy & Misery @ musicload | @ Amazon kaufen